We have approximately 65 TK-8 students are enrolled at Oak Run School District.

Our rural school, located about 22 miles northeast of Redding, is proud to be a community school. Our students appreciate the traditions and pride of the community. We welcome you to come and visit our school where students are safe, respectful, responsible and productive. We always have room for you!
Our Mission is to ensure learning for all, no limits, no excuses and unlimited possibilites. We do this by building partnerships, maintaining high expectations, creating rigor, relevance, & responsiveness, proving more time & support, meeting the needs of the whole child, & being persistent & passionate about children.
Students are skilled in creating relationships and partnerships with adults and fellow students that promote self-exploration, growth, empathy & confidence.

Students are constantly building awareness of their environment and how personal choices affect both themselves and the world around them.

Students are excited, eager, and come prepared to learn, think critically, problem solve and be creative.

Teachers and community members are focused on delivering powerful learning opportunities through hands on projects and by allowing students the freedom to explore their own individualized learning interests.

Teachers and community members shape students' consciousness of physical needs of movement, nutrition, and the ability to make healthy life choices.

Teachers and community members provide guidance in forming principles and habits that create a strong ethical code and moral compass.
Meeting the needs of the whole child (physical, intellectual, emotional, social & moral)

No excuses why students aren't learning

Learning requires powerful learning opportunities

Learning is most effective in a safe, positive, supportive & trusting culture

Every child is capable of learning

Every child needs to be empowered

Developing personal accountability, competence, & self-esteem

High expectations, rigor, engagement, & feedback

Providing everyone with the opportunity to excel

A strong positive relationships between families, school & community

We all make a difference, if we choose to be a difference!
Being safe, respectful, & responsible

Healthy lifestyle, enjoying life & humor

Character & citizenship

Listing & respecting others opinions & feelings

Open & direct communication

Positive relationships, building trust, & resolving interpersonal conflicts

Taking responsibility & accountability

Continuous improvement

Knowing each student well, their uniqueness, & giving them a voice

Making learning real, relevant, & full engagement

Providing extra time and additional support to students

Positive learning environment

Stewardship of the land

Democracy and respect for all people

Partnerships with the community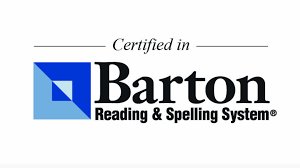 Oak Run Elementary School has a Sue Barton certified instructor that specializes in dyslexia.

According to the latest Dyslexia research from the National Institutes of Health, Dyslexia affects 20% of Americans (and about the same percentage of people in other countries). That's about one out of every five children. Dyslexia can range from mild to severe, and can come with Attention Deficit Disorder (ADD) or Processing Disorders. In fact, if you know someone with ADD/ADHD who also has difficulty with spelling, writing, or memorizing multiplication tables; that person may also have Dyslexia. All children with Dyslexia can read--up to a point. But Auditory Processing problems that come along with Dyslexia can prevent them from hearing all the individual sounds in a word. So they don't read by sounding out. Instead, they use alternative strategies like context clues, the shape of words (pictures and a predictable or familiar story), and guessing based on the first letter or two. But their memories can hold only a limited number of words, so these strategies will fail them by 3rd or 4th grade. Without the right type of help, they cannot progress any further--no matter how smart they are or how hard they try. Such reading failure is preventable -- if they are taught to read differently -- using the Barton Reading & Spelling System. Sue Barton teaches children and adults with Dyslexia to read and spell up to the mid 9th grade level, which is considered adult reading level. A 9th grade-level reader can pass the GED and more easily go through college. Because the Sue Barton Program has such success with Dyslexia and other, diagnosed and undiagnosed, processing disorders we, here at Oak Run, are offering this program to every one of our students based on need. We believe Every Child Can Learn! And that Every Child learns in their own special way. Sue Barton is one of those ways that many children with reading problems can learn to read, effectively and efficiently.

We believe in our children!